Noel C Gonzalez, PhD, LPC Psychotherapy & Consultation

Couples and Family Psychotherapy

Individual psychotherapy services are available for a variety of presenting problems. The sessions provide you with the opportunity to talk things out fully until your feelings are relieved or the problems are solved. We will use special knowledge to help you make the changes you want to make. Individual psychotherapy is structured around your unique needs and presenting problem. You will plan and work together with your therapist on the problem areas you define, your goals, and the methods used. 

At Noel C Gonzalez Psychotherapy & Consultation, we take care to provide our patients with high quality psychotherapy services personalized for their unique needs. 

We provide a variety of psychotherapy services including:

Couples counseling can be either a short-or long-term arrangement. A difficulty might be cleared up in a few weekly sessions. In other cases, counseling might last a year or more. Couples counseling is intended to help when a variety of issues and problems, including conflict that goes unresolved, in order to improve communication, enhance psychological intimacy, resolve problems with or increase physical intimacy, and or when the problem in the relationship appears to be linked to personality disorders, addiction, sever depression or other issues. Family therapy can offer families opportunities for discussion of significant areas that have affected its course as a family. The goal of family therapy is to identify problematic patterns and to find solutions to those problems ultimately uniting the family. 

Group therapy provides opportunities to learn with and from other people and to understand one's own patterns of thought and behavior and those of others, and to perceive how group members react to one another. Some group sessions are open and other are closed. Individuals interested in group therapy or a support group must attend an intake session before starting the group. 

Weight loss & weight control

Sexual Addiction/Compulsion

Process and Support Groups

Couples Group

Is a 6-week closed psychotherapy group for couples. We explore​ a variety of issues,  including physical and emotional intimacy, communication styles, and conflict patterns and day-to-day issues in relationships. Members explore and identify effective ways of enhancing their relationship (available for gay and heterosexual couples).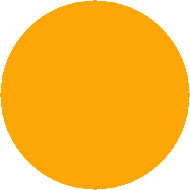 Group therapy sessions are confidential. All group members must agree and abide by confidentiality rules and guidelines. Groups are divided by topic and age. Parental consent is required for minors to participate in group treatment. 

As a group, we will work together on shared problems